10 Quotes that Define Warren Buffet's Success– A Mega Billionaire Investor and Inspirational Human Being
1) I Always Knew I was going to be Rich – I never Doubted it for a Minute
2) Risk Comes from Not Knowing what you are doing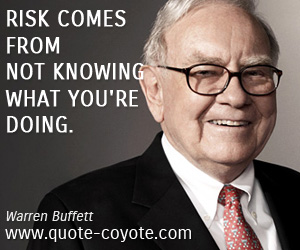 3) Honesty is a Very Expensive Gift – Don't Expect it from Cheap People
4) Without Passion You Don't have Energy, Without Energy you have nothing.
5. Don't Save what is left after Spending, But Spend what is left after Saving

6. The Difference between Successful People and Really Successful People is that Really Successful People Say No to Almost Everything
7. Look for 3 Things in a Person – Intelligence, Energy and Integrity. If the Third is Missing, Don't Bother after the First Two
8. It Takes 20 Years to Build Reputation and Five Minutes to Ruin it
9. Never Depend on Single Income. Make Investment to Create A Second Source.
10. Chains of Habit are too light to be felt until they are too heavy to be broken
Our Way of Tribute to the Master of Investment – Mr. Warren Buffet (An Inspiration for Many including Us at
Chartered Online
. You may reach us at
charteredonline@outlook.com
Related Tags Inspiration, Warren Buffet